I recently completed a twitter thread on 100 women. You can find it here, if you're interested. It includes more gifs and pictures! But for ease, I've collated them all into one list. The entries are fairly brief but I'm happy to tackle any questions you have! Enjoy the list and if you feel like supporting me or chucking me a tip, there's a ko-fi and a patreon
1 – 10
1) Clara Reeve (1729-1807)
Reeve responded to Walpole's genre starting Castle of Otranto with The Old English Baron (1778). It got rid of excessive supernaturalism and kept the medieval peril. It was originally published as 'Champion of Virtue' in reduced circles in 1777.
2) Sophia Lee (1750 – 1824)
Author and playwright, she and her sisters ran a school in Bath. Her Gothically claustrophobic text The Recess (1785) reimagined history, giving Mary, Queen of Scots, two daughters and telling their tale. They grew up in 'the Recess' (a hidden monastic space) but their freedom only brings further disaster
3) Anna Barbauld nee Aikin (1743 – 1825)
An erudite Dissenting educator, Anna Barbauld collaborated with her brother John on a theorisation of the appeal of fear in fiction and produced the fragment 'Sir Bertram'. You can read it here
4) Charlotte Smith (1749 – 1806)
Smith's 'Elegiac Sonnets' were key in the Romantic rise of the sonnet but she was also the author of a number of Gothicky novels, including Emmeline and The Manor House. Emmeline, or, the Orphan of the Castle (1788) is an early example of the classic persecuted heroine.
5) Ann Radcliffe (1764 – 1823)
Radcliffe is perhaps the most famous of the writers of the Gothic's heyday in the 1790s. 'The Great Enchantress' mixed tales of peril with a keen eye to aesthetics. My favourite? The Italian or The Romance of the Forest. If you want to start with something short and ease your way into to Radcliffe reading, try A Sicilian Romance – condensed and to the point with all your favourite tropes.
6) Eleanor Sleath (1770 – 1847)
Sleath's The Orphan of the Rhine is one of the Northanger Abbey Horrid Novels. A tale of mistaken identity, inter-generational betrayal and (of course) female peril, it is unusual as an example of a pro-Catholic Gothic.
7) Regina Marie Roche (1764 – 1845)
Roche's books vied with Radcliffe for popularity. Her Children of the Abbey' (1796) is a tale of a brother and sister's usurped inheritance and a dastardly persecutor. The action takes our heroine from Wales to Ireland to Scotland to England with a downward spiral leading to utter destitution and an upward tilt ending with the expected Happy Ever After.
8) Eliza Parsons (1739 – 1811)
Parson has not one but two books in Northanger Abbey's list of Horrid Novels – The Castle of Wolfenbach (1793) and The Mysterious Warning (1796). Wolfenbach is the lighter read and has a very Scooby Doo 'ghost rattling chains' reveal!
9) Mary Wollstonecraft (1759 – 1797)
More well-known for her political writing in 'Vindication of the Rights of Woman' and 'Vindication of the Rights of Men', Wollstonecraft has an unfinished Gothic novel 'Maria, or the Wrongs of Woman' which takes place in an asylum where Maria has been sent by the husband whose power over her is, by law, almost total because she didn't conform with his wishes. Wollstonecraft left a number of potential ending, most of which are seriously depressing!
10) Maria Edgeworth (1768 – 1849)
Edgeworth wrote on education, published a range of novels, and wrote the vicious satire in the Gothic mode Castle Rackrent (1800). An Anglo-Irish writer, Edgeworth's novel is deeply engaged with contemporary Irish politics.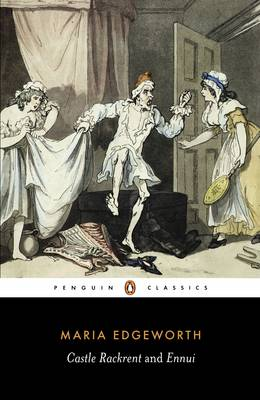 11 – 20
11) Mary Robinson (1757 – 1800)
Actress, fashion icon, poet, novelist, Robinson is most famous today for her poetry, including the Gothic 'The Haunted Beach'. She was also the author of fast-selling (though not acclaimed) Gothics like 1792's Vacenza.
12) Sarah Wilkinson (1779 – 1831)
Wilkinson was a prolific writer who wrote to live, producing over 100 texts, mostly chapbooks across a range of genres. She wrote a good number of often class-conscious Gothics including The Castle of Montabino
13) Catherine Cuthbertson (c. 1775 – 1842)
Cuthbertson wrote a number of novels, often in a notably Radcliffean style. Her 'Romance of the Pyrenees' (published in The Lady's Magazine) was one of the longest running ever at the time and was misattributed to Radcliffe in translation.
14) Mary Anne Radcliffe (1746 – 1818)
This Radcliffe was an important early feminist credited with writing a number of Gothic novels including Manfrone, or The One-Handed Monk. It's the tale of Rosalina who has a rare go of it! It also has a fairly shocking opening – with an attempted rape which is stopped by eponymous monk having his hand cut off!
15) Lady Caroline Lamb (1785 – 1828)
Lamb is perhaps most well known today from her connection with Byron but you should give her Gothic Roman a Clef Glenarvon (1816) a go: it's much more than just a revenge novel. Byron becomes the villain Ruthven, a name recycled by Polidori in his 'The Vampyre'!
16) Jane Austen (1775 – 1817)
Many of us come to know the Gothic through Austen's gentle parody Northanger Abbey. It peels back the excess of the Gothic but we end up realising that Catherine's Gothic lens hasn't led her THAT far astray
17) Joanna Baillie (1762 – 1851)
Baillie was a poet and dramatist. A prolific and very popular playwright in the early 19th century, she was a key dramatic figure at the time. Her Plays of the Passions included some Gothic number including 'Orra' and 'The Dream'
18) Charlotte Dacre (1771 – 1825)
If you like your female protagonists a little less virtuous and a lot more stabby, Charlotte Dacre is the author for you. The kind of novelist who young ladies were warned not to read… Her Zofloya, or The Moor (1806) features the vicious Victoria.
19) Mary Shelley (1797 – 1851)
The most famous early female Gothic novelist for us today. You all know Frankenstein (1818/1831) so let me recommend her most truly Gothic novel Valperga (1823). A violent, eccentric, electrifying example of the genre
20) Emily Bronte (1818 – 1848)
We all know the Bronte sisters. They lived just down the round from me up Haworth way! Emily's Wuthering Heights (1847) is a dark tale of obsession and trauma and decidedly NOT a romance!
21 – 30
21) Charlotte Bronte (1816 – 1855)
The longest-lived and perhaps most famous Bronte, Charlotte was certainly the most published. The obvious choice to mention is Jane Eyre, which was key in turning the Byronic anti-hero into the tortured hero of romance. But try something new, I say! Charlotte's novels are often inflected by the auto-biographical, but the best for local politics and violent action is Shirley (1849). Luddites (frame-breakers), mill-owners, mysterious connections… Also, this book had real world impact… before it's publication 'Shirley' was predominantly a boy's name, given to the protagonist because her father wanted a boy. After publication, Shirley became predominantly a girls' name because of the book!
22) Anne Bronte (1820 – 1849)
Anne is my favourite Bronte so let me spread the word! Tenant of Wildfell Hall (1848) uses some aspects of the Gothic mode in its depiction of a woman who has broken social convention by running from an abusive husband to support herself.
23) Elizabeth Gaskell (1810 – 1865)
Gaskell is best known for her novels, like North and South, Wives and Daughters, or Cranford, all of which have been adapted for TV. She was also a prolific ghost story writer. Check out 'The Doom of the Griffiths' for a tale of cursed inevitability. A good place to start with Gaskell is the Penguin Classics collection Gothic Tales by Elizabeth Gaskell.
24) Mary Elizabeth Braddon (1835 – 1915)
One of the 19th century genres which was rooted in the Gothic was the sensation novel (mystery! murder! shenanigans!) and Braddon was the Sensation novelist par excellence. Try out her scandalous novel Lady Audley's Secret (1862).
25) Charlotte Riddell (1832 – 1906)
A prolific Irish writer who supported her family through writing, she wrote novels of social realism but also truly terrifying supernatural tales. Try 'An Odd Christmas Game' for a tale of gaming ghost… and murder!
26) Edith Nesbit (1858 – 1924)
You probably know Nesbit from her children's work but she is easily my favourite ghost-story writer from the period. Truly terrifying stories. 'The Shadow' is an intensely creepy place to start…
27) Louisa May Alcott (1832 – 1888)
Alcott is most famous for Little Women but also wrote spine-tingling tales and Gothic novels (some written under the pseudonym A. M. Barnard). Try 'The Abbott's Tale' for ghosts or Pauline's Passion and Punishment for 'blood and thunder'!
28) Amelia Edwards (1831-1892)
Egyptologist, traveller and writer, Edwards wrote often of murder and mystery. Many tales have a supernatural element, from clairvoyant prediction to murderer's ghosts. For a classic tale of murder and haunting, try 'In the Confessional' (1873).
29) Margaret Oliphant (1828 – 1897)
Oliphant was a Scottish writer whose writing supported various parts of her family. She wrote biographies, novels and short tales. Her ghost tales are her most personal work. 'The Library Window' (1879) is a perfect tale and place to start. I could recommend so much of Oliphant's Fiction but 'A Beleaguered City', 'The Land of Darkness', 'The Open Door' and 'Old Lady Mary' are further favourites. And excitingly… you can find them all here.
30) Marjorie Bowen (1885 – 1952)
Bowen wrote across a number of genres (biography, history, romance) but is most known today for her supernatural tales. I am haunted by 'Elsie's Lonely Afternoon' to this day but the supernatural is explained (and more horrifying for it).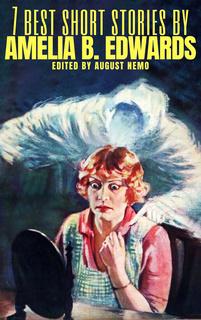 31 – 40
31) Ellen Wood (1814 – 1887)
A quick step back into sensation fiction from the ghostly, one of the most famous sensation fictions of the 19th century was Ellen Wood's East Lynne (1861) with it's tale of betrayal, disguise, and death. Both popular and scandalous at the time. Enjoy!
32) Mary Cholmondeley (1859 – 1925)
The history of weird fiction is normally dominated by men's names – Lovecraft, James, Machen, Blackwood – but as @MelissaMakala (Melissa Edmundson) in her Women's Weird anthology series from @KateHandheld (Handheld Press) shows. women, including Cholmondeley, were key figures. Give Cholmondeley's tale 'Let Loose' (1890) a read. A tale about a travelling architectural enthusiast, a town's secret, a mysterious predator and a disembodied hand a. You might have some thoughts about it's later influence on a certain well-known author.
33) Katherine Mansfield (1888 – 1923) Mansfield is known as a Modernist. Originally from New Zealand, she moved England at 19 and knew many associated with the Bloomsbury group. She also wrote curious tales walking the border of the real and unreal. I recommend 'The House' (1912), a copy of which can be found in Women's Weird 2.
34) Edith Wharton (1862 – 1937)
You might know American Wharton from her novels, but I am obsessed with her supernatural short fiction. For ghost dogs, try 'Kerfol' but the one that burrowed under my skin and continues to haunt me is 'The Eyes' (1910).
35) Marie Corelli (1855 – 1924)
Corelli was one of the first British best-sellers with her immensely popular The Sorrows of Satan (1895). Now republished by @Valancourt_B, it's the tale of a man tempted by a very literal Satan in prosaic garb. A tragic Satan at that.
36) Charlotte Perkins Gilman (1860 – 1935)
Gilman is an American author most famous today for her story 'The Yellow Wallpaper' (1892) which focuses on female confinement but also, as Susan Lanser notes, encodes some of Gilman's own (well-documented) racist thought. Gilman's work is not confined to 'The Yellow Wallpaper' and if you're reading Gilman, I recommend reading beyond this. She wrote a number of feminist novels and works such as Herland (1915) a Utopian novel about a society of women. For a bit of spooksome horror try 'The Giant Wisteria' here.
37) Daphne Du Maurier (1907 – 1989)
One of my favourite writers, Du Maurier was a key figure in the progression of the Gothic. Her Rebecca rewrote and reimagined Jane Eyre with discomfiting effect. Jamaica Inn (1936) is my favourite though – murder, deception, smugglers… A good rule of thumb for Du Maurier – if you think the ending's happy, you probably missed something.
38) Georgette Heyer (1902 – 1974)
Most famous as a Regency romance writer, key to the founding of the genre, Heyer interwove the Gothic in many of her works. From the purely Gothic horror of 'Night at the Inn' to the Austenian Gothic Parody of The Quiet Gentleman (1951). For a list of Heyer's most Gothic novels – from detective novels based on the supernatural explained, to romances filled with murder and mayhem, to a psychological thriller – check out this blog.
39) Elizabeth Bowen (1899 – 1973)
Bowen is an Anglo-Irish writer known for her novels but also an array of spooky and haunting fiction. Set in the WWII era, 'The Demon Lover' (1945) is a tale of loss and return. Worth hunting down!
40) Alice Askew (1874 – 1917)
Alice wrote with her husband Claude and together produced over 90 works before disappearing, presumed dead, in WWI where they served with the ambulance core. The Aylmer Vance stores were key in the development of the Occult Detective.
41 – 50
41) Djuna Barnes (1892 – 1982)
Barnes is perhaps best known as a modernist writer. Her most famous work is the lesbian classic Nightwood (1936). A novel whose tale of disintegration, passions, a shifting and unstable world and fracturing reality owes much to the Gothic
42) Jean Rhys (1890 – 1972)
Rhys was a British author who grew up in Dominica. She had a lengthy writing career with adaptations made of some works. She is most famous, of course, for The Wide Sargasso Sea which reimagines Jane Eyre through the eyes of Bertha Mason.
43) Anya Seton (1904 – 1990)
One of the most popular manifestations of the Gothic in the 20th century was the Gothic Romance. An early example was the book Dragonwyck (1940) by historical novelist Anya Seton. (The inspiration for the title of Vincent Virga's Gaywyck – the first gay Gothic romance).
44) Victoria Holt (1906 – 1993)
If we're talking Gothic Romance, we can't miss out Victoria Holt. Holt was the pseudonym of Eleanor Hibbett used for her Gothics. She had many pseudonyms for writing in different genres. It was her Mistress of Mellyn (1960) which really saw the beginning of the Gothic romance heyday.
45) Phyllis Whitney (1903 – 2008)
Another of the most prolific and popular Gothic romance writers was Phyllis Whitney. Rather than setting her novels in a windswept England, many novels are set in America or in locations all over the world, often with more 'modern' heroines. The Trembling Hills (1956) is a favourite for me – the stakes are particularly high…
46) Violet Winspear (1928 – 1989)
Winspear was a popular and prolific Mills and Boon author. She didn't write category Gothic romances but was known for her inclusion of Gothic elements in some works. Dearest Demon (1975) includes doubling, demonic heroes and murderous danger.
47) Harper Lee (1926 – 2016)
There were many genres and offshoots of the Gothic in the 20th century. One of the most well-known is perhaps the Southern Gothic, set in the American South and investigating narratives of decay, decline and race relations. Harper Lee's To Kill a Mockingbird (1960) is one of the most famous examples.
48) Shirley Jackson (1916 – 1965)
Jackson was a prolific writer (over 200 short stories and 6 novels). It's hard to pick a work. 'The Lottery', with its final twist, is a favourite. For horror, you can't go wrong with The Haunting of Hill House (1959).
49) Joan Lindsay (1896 – 1984)
Australian Lindsay was a novelist, dramatist and essayist. Her novel Picnic at Hanging Rock (1967) is a historical Gothic about disappearing school girls, unresolvable mysteries and the main character: the landscape.
50) Angela Carter (1940 – 1992)
Carter is most well-known, perhaps, for her Gothic and horrifying fairy-tales in The Bloody Chamber (1979). Her books mix genres with a thread of feminism running through. If you're looking for something less familiar, try Shadow dance (1966). Horrifying!
51 – 60
51) Muriel Spark (1918 – 2006)
Spark was a multi-talented and multi-faceted writer. She worked in intelligence in WWII and was a Catholic convert. Her work often has a postmodern flavour. The Ballad of Peckham Rye (1960) follows the Scottish tradition of dubious devils…
52) Toni Morrison (1931 – 2019)
Morrison was a writer, academic and essayist who used Gothic, horror and the supernatural to explore Black American realities. Her most famously Gothic or horrifying novel is Beloved (1987) but if you're looking for your next read, try The Bluest Eye (1970).
53) Anne Rice (1941 – )
Anne Rice's vampire series were part of the wave which saw Gothic monsters becoming elusive anti-heroes. Rice is a key figure in both the romanticisation and queering of the vampire. The obvious place to start is Interview with the Vampire (1976)
54) Suzy Mckee Charnas (1939 – )
Charnas is a science fiction and fantasy author who has won numerous awards in those fields. Her first novel Vampire Tapestry (1980) was another novel that rethought and re-imagined the vampire with a predatory protagonist in search of answers.
55) Jewelle Gomez (1948 – )
@VampyreVamp's (Gomez's) Gilda Stories (1991) are some of my favourite vampire tales and one of the most complete re-imaginings of the vampire. Gilda is a the first Black lesbian vampire and we see her life over 200 years…going into the imagined future.
56) Catherine Cookson (1906 – 1998)
Cookson was a popular and prolific author writing family sagas and working class women's romance. Many of her novels borrow from the Gothic, such as The Moth (1986) or create a working class Gothic, see The Rag Nymph (1991). There are a lot of TV adaptations and many can be found on YouTube. Worth a look.
57) Christine Marion Fraser (1938 – 2002)
Another author whose work is often characterised as family saga, Fraser was a Scot whose work is focused on Scottish life. Her 'Noble' series (1994 – 7) is another working class Gothic of mistaken identity, murder, terror, and madness!
58) Octavia Butler (1947 – 2006)
Butler was a multi-awarding winning science fiction writer whose work was highly influential in the genre. Her 2005 novel Fledgling reimagined the vampire in a form of mind-altering symbiosis with humans…
59) Susan Hill (1942 – )
Susan Hill is from Scarborough (just down the road from Dracula's Whitby). A Yorkshire writer who specialises in horror and mystery. Woman in Black (1983) is well-known but why not try something newer. Dolly (2012) will haunt your dreams
60) Isabel Allende (1942 – )
Allende is a Chilean author who was born in Peru. Her works of Magical Realism are globally popular. Her work blends the supernatural with the real. If you're looking where to start, you can't do better than La Casa de Los Espiritus or The House of Spirits (1982).
61 – 70
61) Robin McKinley (1952 – )
McKinley is most well known for her fantasy writing and her reimagining of fairy-tales. She also writes the occasional darker novel. Deerskin (1993) is a haunting dark version of 'Donkeyskin'. One of my favourites is her Vampire novel Sunshine (2003) and I've never met anyone who read it and didn't love it.
62) Joyce Carol Oates (1938 – )
Oates has a career spanning over 50 years and over 50 novels. She writes across a range of genres but don't miss the Gothic saga. A dark magical reimagining of Princeton, 'The Accursed' (2013) is my favourite in the series. It's a brick but it's worth it!
63) Stephenie Meyer (1973 – )
Don't even start. Meyer's Twilight series was phenomenally popular, catalysing a resurgence of the vampire in YA fiction. You may or may not be a fan but the series had an impact, putting impetus into the paranormal romance trend in YA.
64) Charlaine Harris (1951 – )
Harris is most famous for her Southern Vampire Mysteries which were adapted as the tv series Tru Blood. But try something new! I love the supernatural Harper Connelly series with a private detective who can read bones…
65) J R Ward (1969 – )
Paranormal romance takes many forms and it's hard to name even a fraction! If your taste runs to hyper-masculine vampires and very sexy reads, you might enjoy Ward's Black Dagger Brotherhood series. Start at the beginning with Dark Lover (2005)
66) Sarah Waters (1966 – )
Waters is famous for her Neo-Victorian novels with lesbian heroines which plunge you into often dark and equivocal worlds. Fingersmith (2002) is a great place to start. The Little Stranger (2009) is a country house ghost story set in the mid 20th century and it is a tour-de-force. Adaptations exist of many of Waters' works and they're well worth seeking out.
67) Mira Grant (1978 – )
Grant is the pseudonym of @seananmcguire used for works of science fiction and horror. My introduction was Mira Grant's Newsflesh series – a political thriller and zombie plague. Interesting reading in pandemic times…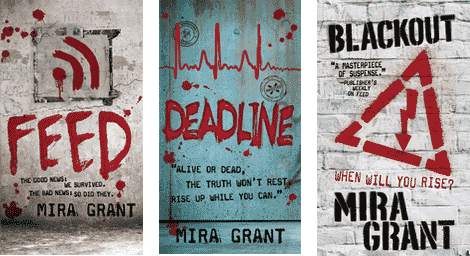 68) Tananarive Due (1966 – )
Due is an American academic and writer. If you're looking for horror, you can't go wrong with Due's first novel The Between (1995) – mixing mystery, horror and fantastic confusion. Looking for haunting short fiction? Try Ghost Summer (2005).
69) Laini Taylor (1971 – )
Taylor is a YA author, whose books are rooted in the supernatural. Her short anthology of 3 stories Lips Touch (2009) is a reimagining of myth and literary sources like 'The Goblin Market' with stories that haunt (and it is beautifully illustrated)
70) Julya Oui (1963 – )
Oui is a Malaysian author and screen writer. Oui's collections of horror, ghostly and weird tales are fascinating and spine-chilling. Try Taiping Tales of Terror for a collection of horror tales with a framing device of a bonfire tale-telling session.
71 – 80
71) T J Kingfisher (1977 – )
Kingfisher is the penname of @UrsulaV used for non-children's work. Kingfisher writes across fantastic genres and dips into the Gothic. The Seventh Bride (2015), a reimagined Bluebeard tale, mixes the darkly Gothic with hedgehog familiar…perfect!
72) Victoria Schwab (1987 – )
Schwab is a prolific author whose imaginative and often unique worlds are full of the supernatural and Gothic threads. Try The Archived (2013) for a world where the dead are archived, known as histories, and something's very wrong in the archives…
73) Silvia Moreno-Garcia (1981 – )
Canadian-Mexican author Moreno-Garcia is a writer of short stories and novels and the publisher an @innsmouthpress (Innsmouth Press). Her novel Mexican Gothic (2020) reimagined the Gothic romance in Mexico and added some horrifying mushrooms…
74) Lyndsay Faye
We've seen quite a few re-imaginings of Jane Eyre in this list. It's a text which the Gothic keeps going back to. What if I told you that Faye's 'Jane Steele' (2016) had that most essential of all ingredients… the murder lady!
75) Helen Oyeyemi (1984 – )
Oyeyemi is a Nigerian-born English writer who now lives in Prague. She wrote her first book The Icarus Girl (2005)while doing her A-levels! One of my favourites is the anthology What is Not Yours is Not Yours (2016), which is full of tales that mix magic and the unsettling…
76) Maryse Conde (1937 – )
There are many Gothic or horror novels which look back to the Salem witch trials. French author Conde, from Guadalupe, centres her tale, in I, Tituba, Black Witch of Salem, on the historical figure of Tituba, reimagining her history and life.
77) Mohale Mashigo (1983 – )
Mashigo is a singer-songwriter, playwright and author from South Africa. Her short story collection Intruders (2018) is a collection of speculative fiction which draws on the paranormal, the supernatural, transforming plagues, and more!
78) Sarah Perry (1979 – )
Perry has a PhD in Creative writing on the Gothic in Iris Murdoch. Her novels are rich, layered and complexly Gothic tours-de-force. The Essex Serpent (2016) was amazing. But start with Melmoth (2018), which is based on my favourite Gothic novel of all time.
79) Jeannette Ng
Ng is from Hong Kong and lives in Durham. Her debut novel Under the Pendulum Sun (2017) is a Gothically fantastical novel of missionaries to the Faelands . In Fairyland, nothing is anything like it seems. Cruelty, deception, tricks and the forbidden are round every corner The only book I know to riff on Jane Eyre's St John, it earned my undying affection as soon as I picked it up.
80) S T Gibson
Gibson writes queer supernatural tales. Her YA fairytale retelling The Robber Girl (2019) mixes folklore, myth and magic. Her latest book Dowry of Blood reimagines Dracula's brides in a polyamorous murder family tale which starts and ends with murder and deals with themes of abuse.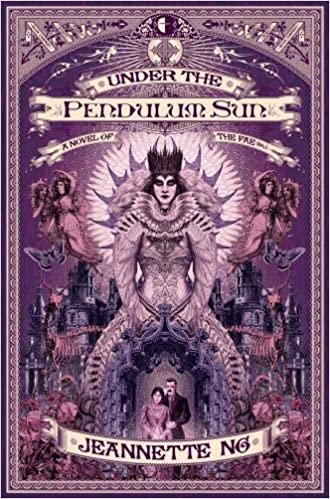 81 – 90
81) Jude Reid
Reid is a Scottish doctor and prolific short fiction writer. There are many stories to explore but my recommendation is her first story 'The Shadow in the Corner' in Haunted Voices from @HauntPublishing (Haunt Publishing) as one of the creepiest tales I've read in a long time.
82) K J Charles
Charles is a romance writer focusing on queer romance. She mixes genres with spy series, murder mysteries and supernatural worlds. For her most darkly Gothic tale – of Victorian cannibals and asylum rescues – try 'The Price of Meat' (2017, not a romance).
83) Emily McGovern
McGovern is a full time cartoonist. Her Bloodlust and Bonnets strips and book reimagine the Regency and some of your favourite Gothic types (including an actual Lord Byron and a vampiric murder lady). A fun Gothic graphic novel.
84) Darcie Little Badger
Lipan Apache author Darcie Little Badger is an earth scientist and writer. Her debut novel Elatsoe (2020) has a death to be solved and all sorts of ghosts… but I recommend starting with the short fiction. Try 'The Famine King'.
85) Kathleen Jennings
Jennings is an Australian illustrator and author whose debut novel 'Flyaway' from Tor Publishing was published last year. Fairy-tale like, dark, mysterious, enchanting and disquieting… check it out.
86) Jennifer Giesbrecht
Giesbrecht is a writer from Halifax, Canada (I'm from Halifax, England… fun symmetry). Her novel The Monster of Elendhaven (2019) is something else. Rich, dark, poisonous, unashamedly about two villains and a decidedly dark plan, it's one of the best books I read last year.
87) Katalina Watt
Watt is a Scottish author who weaves together Filipino folklore and the supernatural. She writes short fiction which you can find in a number of venues. For a decidedly fishy bit of a body horror try 'Lure' in Extra Teeth 2
88) Maria Haskins
Haskins is a Swedish-Canadian writer and translator. Her work often focuses (to my delight) on somewhat murderous ladies… Check out the website here. My recs include 'The Brightest Lights of Heaven' (2019) and 'Cleaver, meat and Block' (2021).
89) Justina Ireland
Ireland is a writer of YA fiction. She has written numerous YA novels and also Star Wars novels. Her Dread Nation series – Dread Nation (2018) and Deathless Divide (2020) – features a reimagined 19th century plagued by zombies where Black girls are taught to fight as attendants. It has some great aro-ace rep as well.
90) C M Rosens (1987 – )
Rosens is a writer of horror and horror/romance. Her first novel The Crows (2020) is a tale of a sentient house, a friendly neighbourhood eldritch cannibal and assorted horrifying secrets. The sequel Thirteenth will be released in 2021.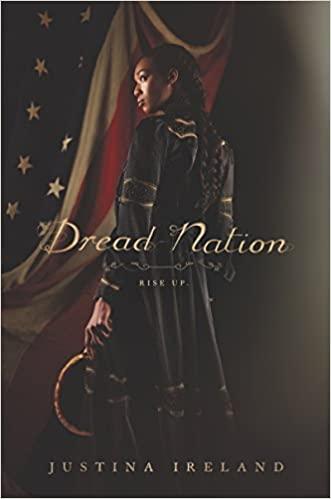 91 – 100
91) Rebecca Roanhorse (1971 – )
Roanhorse is based in New Mexico, has written multiple short stories, 5 novels and has also written for Marvel comics and television. Roanhorse writes speculative fiction in a range of modes. Try the Sixth World series – Trail of Lightning (2018) and Storm of Locusts (2020) – with a Navajo heroine, Maggie Hoskie, surviving in a magic world. She becomes a monster-slayer… and you'll have to find out the rest yourself!
92) Premee Mohamed
Premee Mohamed is a writer and, according to her website at least, an eldritch monster! If you know me, you know I'm a bit obsessed with her novella The Apple Tree Throne (2018)- a tale of queer hauntings but if you're looking for more horror, try Beneath the Rising (2020). You won't be able to put it down.
93) Icy Sedgwick
Sedgwick is a folklorist and a writer of dark fantasy, horror, and folktales. She mixes genres in her work and there's plenty to explore. For dark tales mixing folklore and some creeping horror, try Black Dog and Other Gothic Tales (2018).
94) Caitlin Starling
Starling writes distinctly Gothic horror novels. Yellow Jessamine (2020) has an eerie atmosphere, a women with a dark secret and webs upon webs of lies. I'm also excited for the forthcoming dark Gothic romance The Death of Jane Lawrence.
95) Nibedita Sen
Sen is a short-fiction writer whose clever tales play with literary and mythic influences and form. Her 'Advice for the First Time at the Faerie Market' reimagines The Goblin Market' but a favourite is probably this one! Brace for cannibals.
96) Lee Welch
Welch mixes romance, mystery, the supernatural and, most importantly, unexpected hedgehogs. I recommend the New Zealand writer's Salt magic, Skin Magic (2018) for an unusual take on cursed houses, fae magic and Gothic claustrophobia. It's spicy!
97) Leanna Renee Hieber
Hieber is a New York ghost tour guide, actress, playwright and prolific author of 'gas-lamp fantasy' and paranormal YA books, in which New York City as important a character as anyone else. Try the Magic Most Foul series for some serious skullduggery.
98) Anna Starobinets (1978 – )
Horror is having something of a heyday in Russia and one of the most famous names is Starobinets. You can't go wrong starting with her first published collection An Awkward Age (2010) for an unsettling collection of tales set in modern Russia.
99) Oyinkan Braithwaite (1988 – )
Braithwaite is a British-Nigerian writer whose debut novel My Sister, the Serial Killer (2018) features a woman who just keeps happening to kill her boyfriends, a sister who is always there to protect her and a decision to be made…
100) Kalynn Bayron
Bayron is a YA author most famous for Cinderella (2020) – a dark twist on the fairy-tale which our book group is reading next week! For heart-wrenching and horrifying supernatural impact try 'Baby Brother' in Fiyah 17.