Has 2021 lasted as long as eternity? It feels like it might have.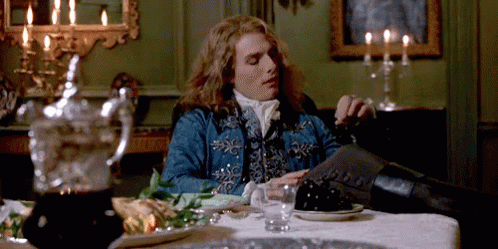 It feels like there are at least a few oceans of time between now and January but perhaps that's also because there's been so much going on here at Romancing the Gothic! In book group, we've read 18 novels, 3 graphic novels, 2 game books, 6 novellas, 19 short stories, 1 magazine, 2 web comics, 3 short story collections, 1 visual novel and 1 poetry collection, not to mention watching 2 tv shows. For the weekend classes, we've had 76 talks by over 65 different speakers. We've also held our first conference, held interactive small group classes and run a writing group for the first time. Not to mention, yours truly has worked with groups like The Beau Monde and Science VR to run online courses on the Gothic and religious history and literature. I've also had the opportunity to do talks with the Sheffield Interdisciplinary Biblical Studies group, Rural Gothic, Austen Con in Australia, the Regency Writers summer conference and more. We also participated in Johannes Evans' 'Monstrous May' with classes, activities and writing chat. The blog hasn't been that active but if you do follow along, you might have noticed a good few bibliographies going up, 3 new Gothic guides, 2 Gothic introductions, some vampire resources (transcriptions of 17th and 18th century texts) and some LONG lists of great Gothic works by women and trans and non-binary writers. I've also got a host of author interviews on the channel and more audio versions of classic short stories and original work from the great contributors to our Days of Creation. It's been a busy year!
It's hard to pick out favourite moments but I'm going to share a few highlights with you. If you want to explore the full panoply of resources in your free time, try our YouTube channel.
10) In June, I took a month off which involved creating daily content because I am a genius. My holiday was the opposite of a holiday but I got the chance to do some more creative projects. It was lovely to have the time to write some Gothic guides and introductions and to produce some fiction as well. My top spot for the month though goes to this little Gothic Guide which contains everything I love -the Gothic and (perverse) theology. It's a Guide for Gothic Clergy – for those who go into the church with no intention of being good…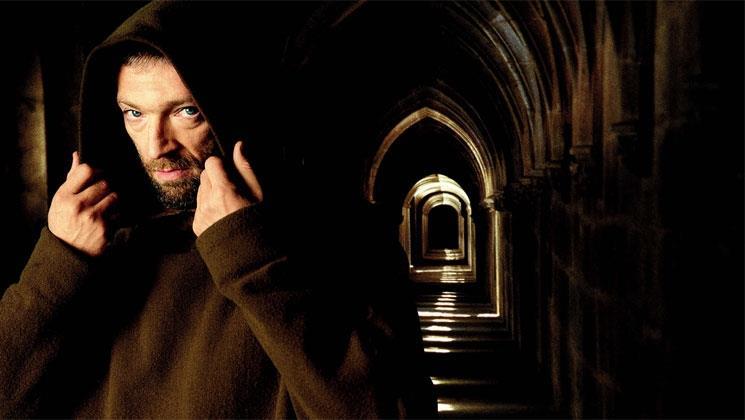 9) To prepare some materials for the month 'off', we held our first live interactive small classes in May. A dedicated and lovely group of folks turned up each day and the videos of the talk parts went online later. We talked 'The Female Gothic', 'The Eighteenth Century Gothic', 'The Northern Gothic', 'Gothic Romance' and 'Monstrous Men'. Fun fact… most of those videos are only available through the links here!
8) I had the absolute privilege of interviewing some amazing writers this year, including Premee Mohamed, CM Rosens and all of the author participants in our conference 'My Poor Devil'. We were joined by romance and fantasy authors K J Charles, Cat Sebastian, Rose Lerner, Zen Cho and Olivia Waite and it was an absolute blast sitting down with them to talk queer romance and Regency worldbuilding. As you can see if you watch through the series, I had a fairly dramatic hair cut about half way through!
I'm putting the Zen Cho, author of Sorcerer to the Crown, here because she was unfortunately unable to join us at the conference so people didn't get a chance to hear from her. So if you missed out and you haven't looked at the pre-conference interviews yet, don't miss hearing from her!
7) It's almost impossible to pick out favourite talks because each of our guests brings their fantastic knowledge, a depth of research and a positive bombardment of expertise with them. So, instead of picking favourites, I'm going to highlight in the next few points, a couple of talks that I really enjoyed specifically because they introduced me to something new – whether it was a new way of thinking about something, a new text, or a new area of the Gothic/Horror which I wasn't familiar with.
So let's start with a new text. In August, we were joined by Rishiraj Pal talking to us about the Indian horror series 'Ghoul'. I ended up watching it as preparation for the class and was so glad I did. It's on Netflix and I highly recommend. Rishiraj's talk shed light on the context and subtexts and is well worth a listen if you have a spare 45 minutes. I recommend watching it alongside (after or before) the series itself if you're not familiar with it.
6) The Welsh Gothic is one of the variations of the Gothic that I know least about. I've been trying to learn Welsh this year (INCREDIBLY slowly) in order to be able to engage with the tradition and the culture from which it arises. I'm not doing very well, but this talk inspired me! Melissa Julian-Jones takes us on a walk through Welsh history and mythology up to the present day. A starting point for any investigation of the Welsh Gothic (and history)!
5) It's hard to pick which of Roxanne Douglas' talks to put here because both changed my view of the world in some way! Should I put here her Gothic reading of Jurassic Park? (You'll never look at dinosaurs the same way). Tempting! But I'm going to choose her class on Arabic Feminist Gothic. She introduced me to a new tradition but also introduced me to the work of Layla AlAmmar. We were lucky enough to be joined by Layla at our book groups, where we read her novel Silence is a Sense. I heartily recommend.
4) I got myself in a little bit of hot water in March posting about the depiction of demonic in history (you can always tell you're about to have a reasoned debate when someone starts screaming to eat babies in order to worship Satan) in reference to Little Nas X's 'Montero' video. Undeterred, I went back to one of my favourite topics… Sexy Satan.
Sexy Satan – what did you do exactly?
3) As usual, book group has been a beacon of loveliness this year (and I really do have to add Tea with Monsters as a space where creativity, friendship and random literary discussions with hundreds of tangents takes place). We read so many books that I can hardly be expected to play favourites…but… some of my favourite finds were The Dire Days of Willowweep Manor, the tv series What We Do in the Shadows, CM Rosens' Thirteenth, Saint Gibson's Dowry of Blood, Hanna Alkaf's The Girl and the Ghost, and Dorothy Haynes 'Thou Shalt Not Suffer a Witch'. On the flip side, I may never recover from the trauma of watching 'Sub Rosa' from Star Trek: Next Generation…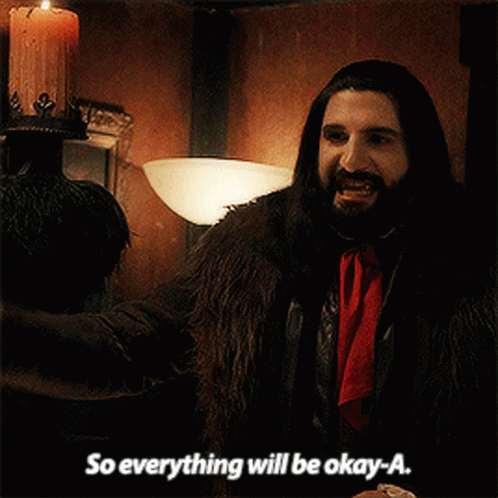 2) The biggest event on our calendar this year was the My Poor Devil conference to mark the centenary of Georgette Heyer's first novel. We were joined by amazing panellists, keynote Jennifer Kloester, and the authors of our Queering Heyer panel. We were also joined by Helen Davidge, who taught us all to dance in our sitting rooms with ghosts 18th century style, and Kelly Mann to walk us through those 18th century fashions. A fantastic day with fantastic participants and audience. (If you're waiting on a conference pack, it will be soon! I'm just waiting on the transcriptions that I'm not doing myself). I've popped a few links in here as special surprises.
1) As usual, the thing that really matters is the friends we made along the way. Shared Damnation, Tea with Monsters, Book Group, Bogo Pogo Appreciation Society – this one's for you.